Your weekly program from € 87 / month!
Elevate Your Tennis Game Without Leaving Home!
You cherish the comforts of home – the familiar setting, the laughter of family, the company of friends, your tennis club, the rhythm of daily life. Now, imagine enhancing your tennis skills right within these familiar walls. We craft a unique training program to fit your needs and aspirations.
What You Need:
A tennis court.
A coach who can help you follow the program.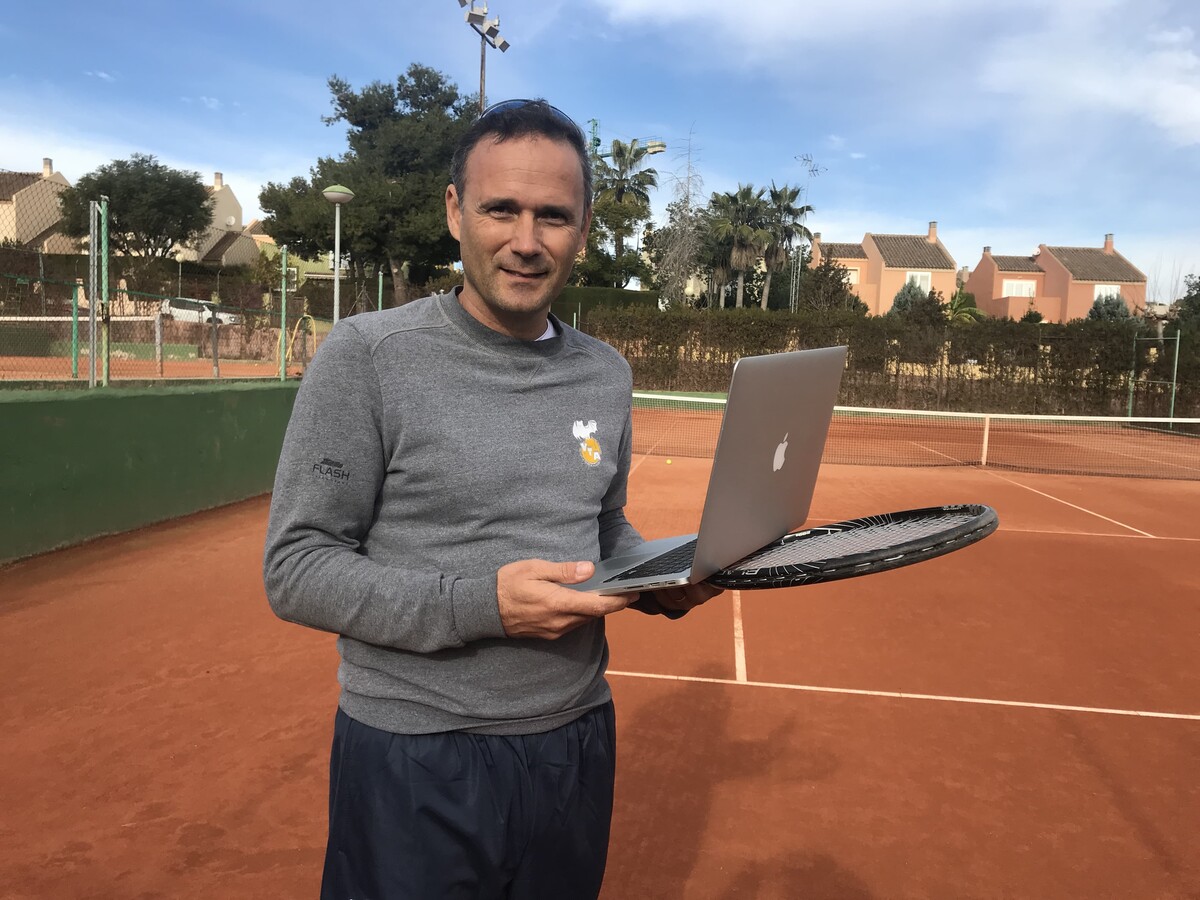 YOUR COACH
Experience is valuable, but it's not everything. Seasoned coaches are great, no doubt, but they often come with higher fees and busier schedules. Sometimes, their commitments stretch far and wide.
Consider an alternative: a younger, emerging coach. Perhaps someone fresh from the professional circuit. Their main strength? A passion to learn and grow. In this program, both you and your coach will evolve together. To set you both up for success, this coach will undergo specific training with us, ensuring they deliver the program effectively.
Unlimited online communication with your Virtual Tennis Coach.

After completing your assignments, share your feedback with your Virtual Tennis Coach. Deadlines are flexible and can easily be adjusted. This ongoing program is assessed by both you and your coach. Both you and your coach are free to ask your virtual coach any questions. A fresh program will be delivered to you weekly.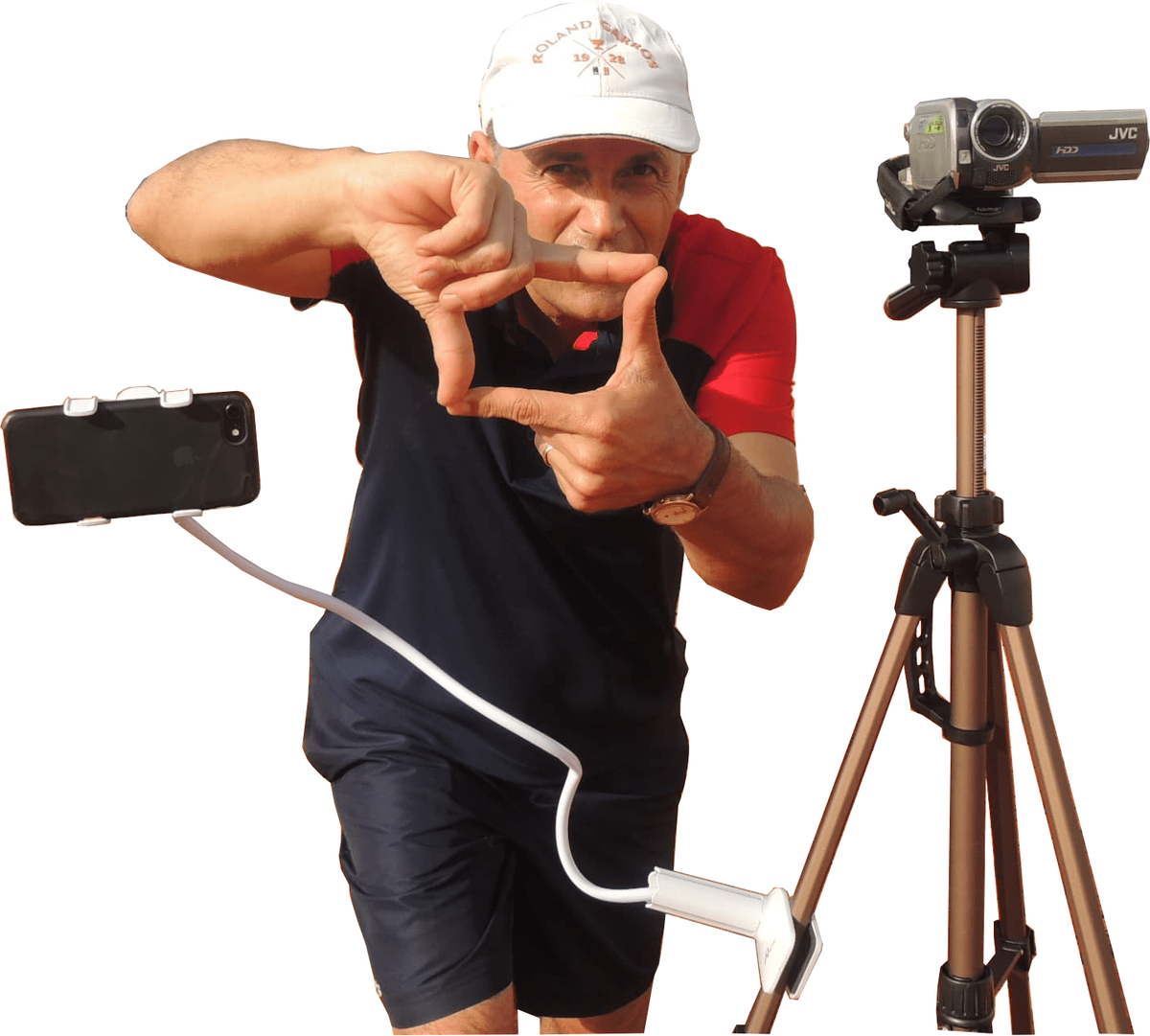 1
This is not a self-learning course. To develop a quality program, we need to know the starting point. Your initial level, strengths, and the aspects of your tennis that you would like to improve. You fill out a form with questions about your level and training possibilities. You send several recordings of your shots so we can assess your level and prepare a program with the sequence of corrections.

2
You will have access to your area where all the work will be stored.
Every week you will receive a training program. There will be weeks where we will work on technique. In that case, you will receive a video with the assessment and corrections, and examples of the exercises. Later we will improve the consistency and control. We will also dedicate time to tactics.
3
At the end of the week, you send the summary of what you have been able to do: the training you have had, the difficulties you have encountered throughout the week, doubts, achievements ... All the information is precious to be able to prepare the program for the following week. Remember, it is not a general course for everyone. You have a coach who will be constantly in touch with you to adjust your program to your needs and condition.

¿You already have a coach?
Do you have any question?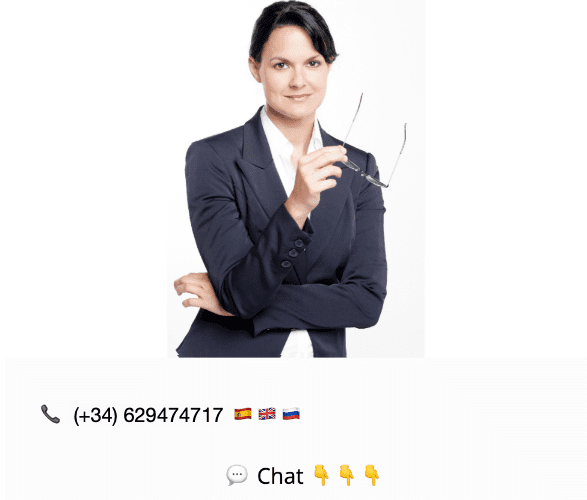 Your coach is always available to answer your questions. In an orderly way, you can access exercises and training concepts adapted to your level.

You can access all the information from various devices. This comes very handyfor making enquirie directly from the tennis court.

This is not a tennis course for everyone. It is a personal program developed from your level and your needs. You set the goal, we give you the knowledge so you can move forward.